The Dordogne and Perigord are teeming with interesting and fascinating historical buildings, from fortresses to beautiful 18th century chateaux and manor houses. There are many fortified towns, exquisite gardens, abbeys and interesting museums - not to mention the famed pre-historic sites.
Chateau de Lanquais
An amazing Chateau in Lanquais itself, a mere 5 minute walk from the front door of the House. The grand towers and mighty walls bear witness to Lanquais' past as a powerful fortress in the 100 Years War. As a
symbol of grandeur and might a magnificent Renaissance Palace was added by the same craftsmen who built the Louvre in Paris.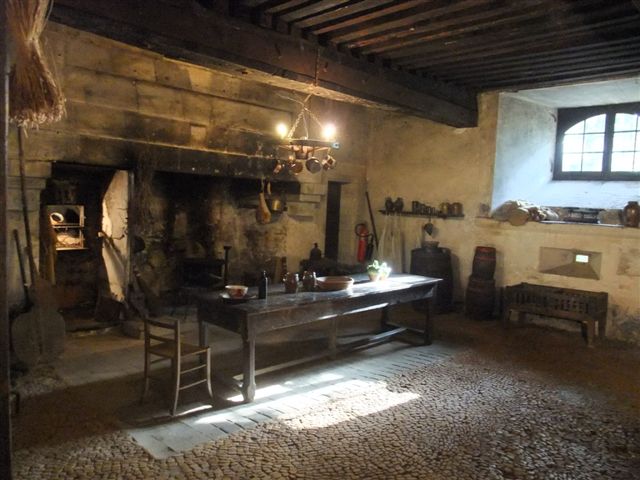 The Chateau de Monbazillac, property of the Monbazillac Cellars Company since 1960, is a unique and original architectural blend of medieval defensive fortifications and Renaissance exuberance. One of the many wine estates in the area, it is only 15 mins drive from the House. It produces a fine sweet white wine to rival many wines from the nearby Sauternes area of the Bordeaux vineyards.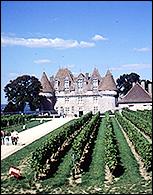 Set in the heart of the prestigious vineyard of the same name, the Château de Monbazillac's garden terraces afford stunning views across the Dordogne valley. Click here for more information
Chateau de Monbazillac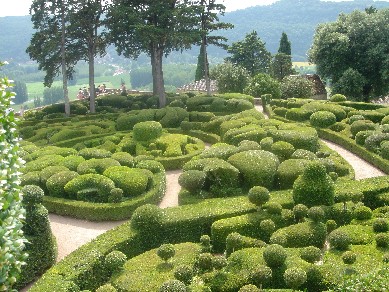 The overhanging gardens of Marqueyssac are one of the marvels of the region Click here for more information
The Chateau de Biron is a spledid fortress on a hill, dating from the 12th Century, with further developments through the 16th and 18th centuries and the Chateau de Castelnaud explains how these amazing fortresses were defended with a truly fascinating visit.