Golf
There are 4 good golf courses within easy striking distance.
The magnificent Chateau des Vigiers Golf Course is approximately 30 km. This is a 27 hole par 71/72 course, built on 3 x 9 hole loops.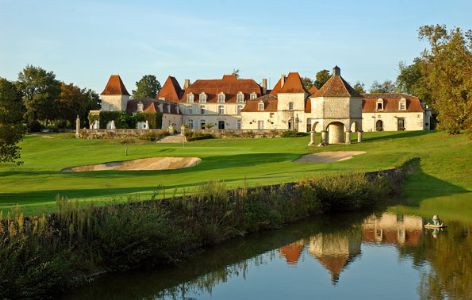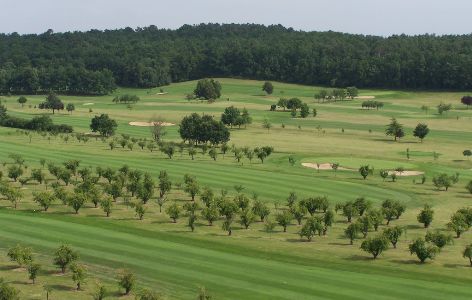 It also has excellent restaurant facilities and club-house.
There is a small - but quite challenging - 9 hole par 35 course at Chateau les Merles, which is only 5 minutes by car from the house. Water hazards, bunkers and greens are all well maintained. This also has a very good bar/terrace and restaurant. (See under restaurants).
Golf La Marterie is in a stunning setting, about 40km from the house, at St Felix de Reilhac. This is an 18 hole par 73 course of high standards.
A little further is Domaine de Rochebois (57km) which is a 9 hole par 36 course.It has a varied circuit running along the Dordogne Valley with exceptional views. The well tended greens are challengingly protected by bunkers and stretches of water.






River Sports
Canoeing
There are many places to hire canoes on both the Dordogne and the Vezere rivers. Limeuil, Le Buisson de Cadouin, Le Bugue. One of the best for views is at Beynac-Cazenac, with the river passing the rocky cliffs overhanging the river and views to the Chateaux.
Water-ski-ing, Surf-bike and pedalos
The Base Nautique at Tremolat has a variety of water sporting activities, including all the above. Tremendous fun for all.
Fishing, Walking, Cycling, Tennis
There is a tennis court in Lanquais, a short walk across from the house. Hire details from the Mairie. Beaumont ( 15 mins drive) has two floodlit hard courts. Hire details from the Beaumont Tourist Office.
Bicycles can be hired in Lalinde near the station. Lovely rides around the quiet roads to nearby villages or along the canal to Mauzac, which has a small Bar/Restaurant.
There are many well marked walks around the area. Some of the best are around Lalinde, Beaumont, Monpazier, Issigeac and Le Buisson de Cadouin. Visit the local Tourist Offices for information and guide maps.
There is river, stream and lake fishing in the nearby area. At Eymet there is fishing in the Dropt river and the Lac de l'Escourrou. At Le Buisson de Cadouin ther is fishin in the Dordogne and Vezere rivers and the reservoir of Cadouin. Stream fishing at Issigeac and lake fishing in the Lac de la Nettenear Issigeac. Permits can normally be obtained in the Bar or Tabac of the towns and villages mentioned