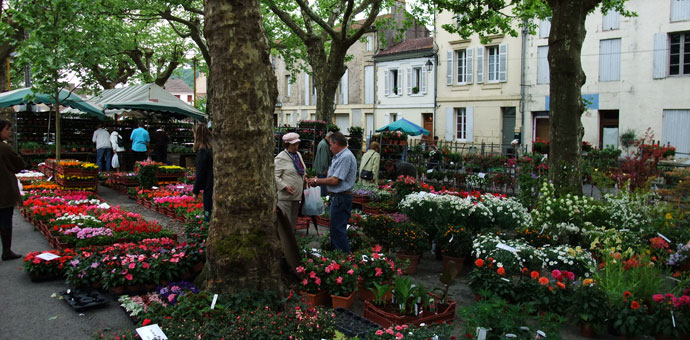 Flower Market in Lalinde
Markets and Supermarkets
Most nearby towns have markets on a certain day of the week. Lalinde has a full-scale market on a Thursday and a small market on Saturday morning. Issigeac has a market on Sunday morning which is excellent in a characterful, medieval setting.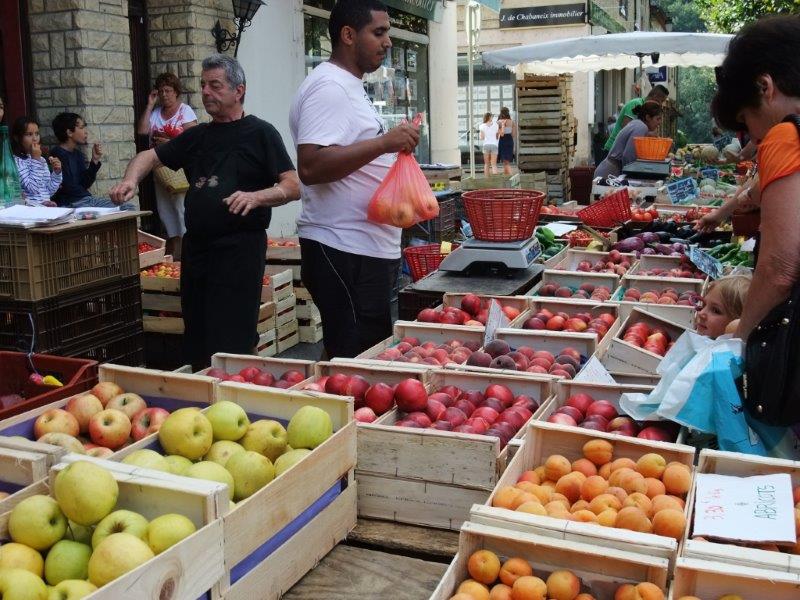 There are good Hypermarkets near Bergerac, the best being Intermarché near the village of Creysse (10 mins from the house) and E.Leclerc on the Bordeaux road, about 15 mins from the house. Don't forget these are sometimes closed on Sundays! There is also a very good little Intermarché supermarket tucked away in Lalinde. To find it, go into Lalinde and when on the one-way system you come to a turning with a bridge over the Dordogne to the right. At this junction, carry straight on (watch out for priority to the right!) as if going out of the town and the supermarket is about 300 yds on the left.
Restaurants
There are many very good restaurants in the area serving local specialities in atmospheric settings. Some of our favourites which are closeby are shown below:
Le Vieux Logis in Tremolat
Michelin starred gastronomic restaurant - about 20 mins drive - www.vieux-logis.com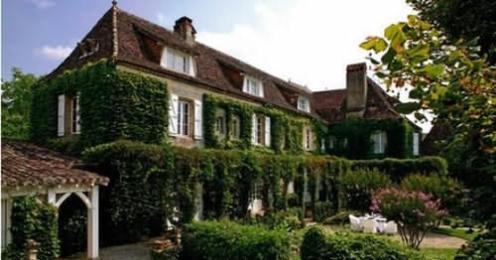 The restaurant at Le Vieux Logis in Tremolat has a Michelin star and a meal on the garden terrace is not to be missed - lunchtime (particularly good value) or evening. There is also a good little Bistrot called Le Bistrot d'en Face, run by the same owners. Great value.
Chateau les Merles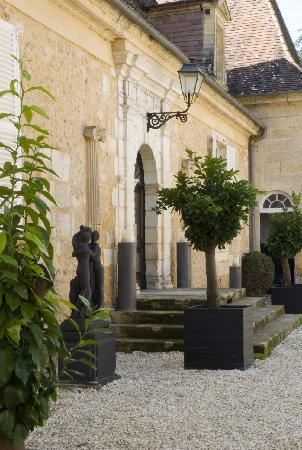 Very good restaurant with large outside terrace and 9 hole golf course . 5 mins drive from the House - www.lesmerles.com
Salle de Restaurant at Chateau
les Merles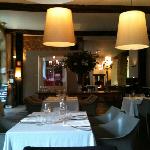 La Tour des Vents
A Michelin starred restaurant near the wine village of Monbazillac. Not easy to find, but well worth it when you do. The Restaurant is high up overlooking the vineyards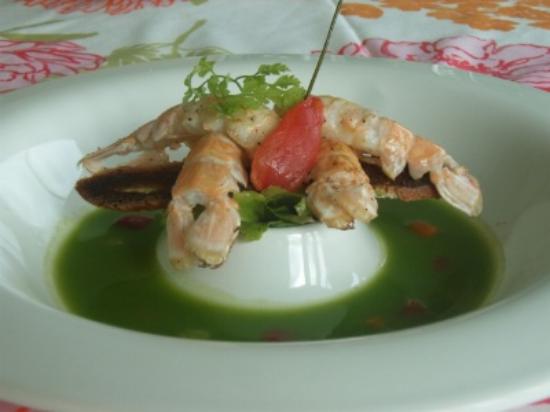 with stunning views across to Bergerac. A large terrace is open in the Summer for lunch and dinner in fine weather and the interior restaurant is modern and chic. First class cuisine from local produce.
A cosy, well-run restaurant in the nearby (5 mins) village of Couze St Front. Plenty of local specialities in a charming restaurant by the side of the little river Couze. Contemporary and modern interior with a central open fire in the winter.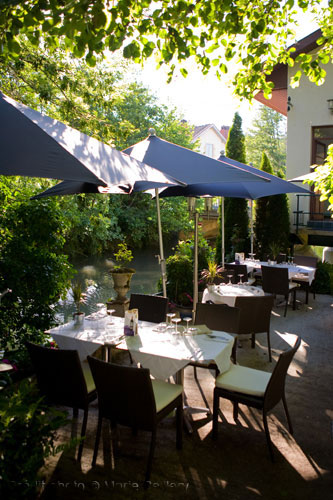 In Summer, there is a peaceful and relaxing outside terrace right beside the river.
St Emilion
The world famous wine town of St Emilion is only an easy hour's drive from the house and has a host of excellent restaurants, from Michelin starred establishments to simpler yet charismatic Wine Bars. One of the best is Restaurant Le Tertre - a firm favourite, the establishment is partly built into the rock and has a wonderful table in the centre of the wine cellar!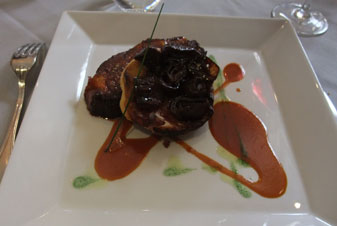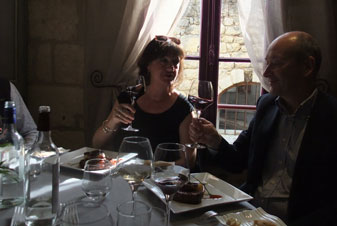 Boulangeries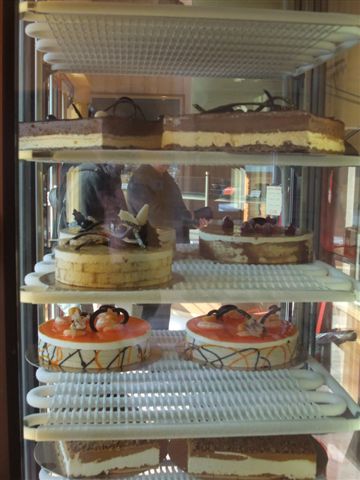 No holiday in France would be complete unless you find good bread on a daily basis. There are 3 boulangeries in Lalinde (10 mins drive).
One of our favourite boulangeries, however, is the one at the entrance to the Intermarché hypermarket in Creysse. Part of the Marie Blanchard franchise, it has fabulous bread (try the baguettes 'bien cuite' which are really crusty), great croissants and brioches and regular special offers on fruit tarts, etc.